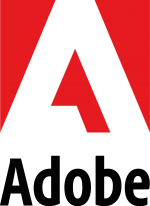 We are happy to combine products from different vendors in order to achieve an optimal solution for the respective customer situation. With this in mind, we have a partner in Adobe who provides excellent alternatives for our e-commerce portfolio with excellent solutions for campaign management and enterprise content management.
The use of Adobe Campaign and Adobe AEM in combination with the products of the SAP CX family can bring many advantages.
Creativity is their DNA. Through innovation, Adobe creates new ways to deliver digital experiences. They combine content and data management. And they deliver technologies that democratize creativity, take storytelling to the next level, and inspire new business ideas.
Learn more about the great Adobe offering: