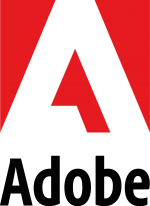 Adobe Campaign is a high-performance multichannel campaign management tool. Marketing campaigns have to be carefully planned and executed in order to be used successfully – especially in these times of escalating numbers of newsletters and marketing mailings.
E-mail and newsletter campaigns and social media marketing demand professional tools in order to be able to reach your target group at all times – personally, consistently, and synchronized in all online and offline channels.
Adobe Campaign gives you not only the opportunity to create, manage and deliver marketing campaigns centrally, but also to monitor their effectiveness and create an entirely new customer experience in real-time, by means of personalized and context-based interaction.
Adobe Campaign offers customers the following core functions:
The integrated customer profile makes it possible to group all information available about a customer from various sources in one place.
High-performance and user-friendly segmenting and targeting functions enable specific and differentiated offerings to be put together.
By means of cross-channel campaign management, all aspects of a marketing campaign can be managed quickly and easily with Drag & Drop, and the results can be observed immediately in real-time.
Adobe Campaign offers intuitive and adjustable reports and analysis functions to enable operational reporting and gain new, informative insights.
Striped Giraffe offers all advisory and implementation services relating to Adobe products, either when integrating the Adobe Marketing Cloud or Adobe Campaign into your Hybris Commerce solution.
Striped Giraffe provides comprehensive Adobe product consulting and implementation services, either integrating Adobe Marketing Cloud or integrating Adobe AEM with their SAP CX solution.