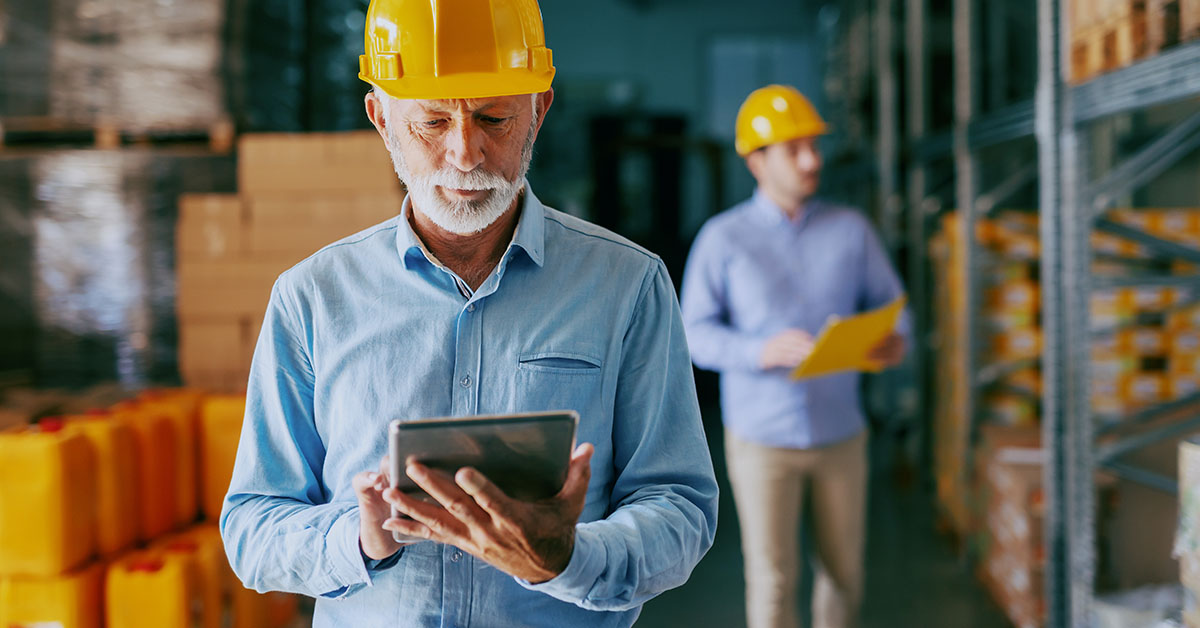 E-commerce
How to equip your e-commerce platform for B2B success
An increasing number of business customers prefers online channels for purchasing and customer service. And you should be well prepared in order to keep up.
With a growing number of B2B customers expecting more freedom with online buying capabilities and digital self-service features, reliance on face-to-face interactions, as well as transactions over the phone or via email are becoming less popular. The pandemic has only accelerated this trend. Those who underestimate the digital sales channel today, may have no place in the market tomorrow.
We gathered a lot of valuable insights both in this blog article and our e-book on "B2B commerce – More than just an online shop", which you can use to prepare your business well for the future. You can always rely on our consulting, planning or implementation assistance.
B2B buyers are also B2C customers
B2B purchases are not made by robots or any other form of artificial intelligence. At least for now, every B2B buyer is an employee who is also a regular consumer accustomed to a seamless B2C shopping experience.
When making online purchases for their companies, they unintentionally follow the same behavioral patterns as in their private lives. In the same way, they browse their supplier's website, explore its content, search and learn about products. They want to find not only the same simplicity and convenience here, but also similar options and functionalities.
You cannot expect them to change their habits and switch to a completely different shopping routine every time they visit your B2B e-commerce platform.
So do not reinvent the wheel. Instead, follow the B2C best practices and reproduce those solutions and features that will work well for your specific business model.
To make B2C-like experiences available to business customers, B2B platforms should provide many similar features, such as:
simple and intuitive navigation
ease of finding products via an advanced search engine
detailed product information, high quality product images and videos
ratings and reviews submitted by other buyers
shopping or wish lists
relevant product recommendations
personalized content and communication
online payment methods
seamless checkout
order tracking
online customer support (e.g. via live chat).
According to Adobe, B2B commerce will increasingly resemble B2C commerce as business buyers continue to look for the same kind of online experience in the workplace that they know as consumers.
Delivering a B2C-like experience can be particularly important if your customers are companies that buy products from you for their own usage. This is especially true for items such as office furniture and supplies, furnishings, power tools, appliances, electronics, computers, food, beverages, etc.
However, B2B is very different than B2C
Making the customer journey on a B2B portal resemble a consumer experience doesn't mean you can take a typical B2C platform and use it to create an online store for your business clients.
B2B sales processes are typically much more complex than selling directly to consumers. Therefore, B2B e-commerce sites also have to meet much more complex and advanced requirements than typical retail online stores.
To address the needs of business customers, B2B platforms should provide many capabilities that online retailers do not offer. In particular, such B2B-specific features include:
One corporate account with multiple users — the ability to create fully configurable sub-accounts for each employee with individual access data and different authorizations.
Advanced account management — powerful administration panel to enable efficient management of multiple users and user groups (creating, deleting, enabling or disabling user accounts, adding users to specific business units, assigning user roles, configuring the scope of user rights and access levels, setting up purchasing limits, creating and managing cost centers, assigning budgets to cost centers, etc.)
Flexible pricing and promotions — one of the most important functionalities allowing to provide the customer with reliable and adjusted in-real time information about the product price based on all factors such as current pricing, specific product configuration or variant, product quantity, payment method, delivery location, negotiated individual prices and discounts, total order value, etc.
Quoting — the ability to create and submit a quote request and then conduct further negotiations online.
PunchOut capabilities — a functionality which makes it possible for a buyer to access a supplier's e-commerce platform from their own procurement application. In this way, a buyer can browse the entire product catalog directly within their e-procurement system. Enterprise-level PunchOut functionality also enables the integration of data from the ERP system, giving a buyer the possibility to prepare and process orders while working in their e-procurement app.
Automated workflows — to define and execute multi-stage ordering procedure which involves consultation with other units, and requires approvals by authorized individuals.
Multiple shopping lists & carts — to allow your customer to build an order based on requests from multiple departments or to place several orders at the same time for different cost centers (e.g. stores or branches).
Recurring purchases — functionality to make the re-ordering process as simple as possible, giving access to the entire order history, with the ability to quickly renew any of the previous orders and modify it before placing. You can also offer a subscription service that automatically renews certain orders at specific time cycles.
Configure, Price, Quote (CPQ) — functionality that allows sales reps to quickly configure a product according to customer demand, calculate the price, and create a customized quote. The module can also be used as a self-service tool which allows customers to configure a product themselves, and then get the price immediately or send a quote request.
These are just some of the many features that a modern B2B e-commerce portal should provide. If you want to learn more about these functionalities and explore others, download our free e-book here.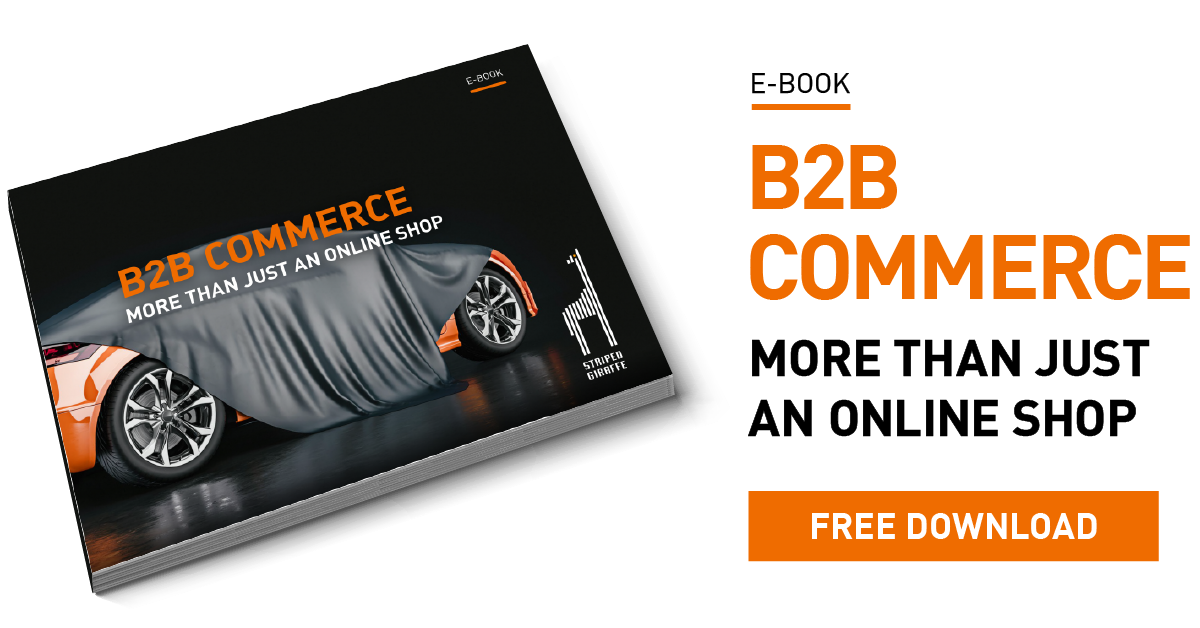 Self-service is the key
The success of your B2B e-commerce platform largely depends on how far you will go with self-service capabilities.
Most consumers find it annoying when a salesperson approaches them in a store and starts asking questions. Until we really need help, we prefer to manage on our own. It is no different in B2B — given the choice between contacting a sales rep or being able to self-serve, most customers will choose the latter.
An increasing number of B2B clients consider face-to-face meetings a waste of time. Instead, they prefer to visit the website of a current or potential supplier, look for the necessary information or get the support they need. If everything is presented professionally and clearly, and using the portal is convenient and intuitive, it can open the door to new opportunities.
According to McKinsey, depending on the stage of the buying process, ~70–80% of B2B decision makers prefer remote human interactions or digital self-service instead of in-person interactions. And it seems that B2B buyers actually like the new model, as only 20-30% of them want to meet with a sales rep in person, even once things have normalized after the pandemic.
However, self-service only makes sense if it allows the customer to achieve their desired goal. If at some stage of their purchase path the customer is forced to interrupt it and contact a company representative, then the effort of providing this service will be pointless.
Therefore, true self-service is not possible without process automation. This, in turn, requires your e-commerce platform to be properly integrated with other systems, such as ERP.
Full real-time synchronization between key IT systems not only allows to provide the most up-to-date information, such as individual prices, product inventory or order fulfillment status, but also enables customers to initiate processes on their own, without having to wait for confirmation, approval or other action from an employee of your company.
Automation not only speeds up customer service, but also minimizes the risk of errors, such as in orders and reduces costs.
Importantly, online sales is not the only area your platform should address when it comes to self-service features. Just like in B2C, business customers also expect to get many other things done via the digital channel, including getting comprehensive after-sales support and service — preferably in the most automated way possible.
Hilti's Tool Park Management is an interesting example for an online self-service platform which allows users to take advantage of multiple after-sales services. These include tool repair, repair tracking and history, reordering tool labels, reporting lost or stolen tools, exchanging or renewing fleet tools, returning an expired fleet tool, and managing cost centers.
Hilti recognized the growing expectations of its B2B customers for digital offering and introduced fully automated after-sales services on its website. This resulted in nearly 90% of online requests being self-initiated by the customers and then proceeded automatically by the relevant Hilti IT systems.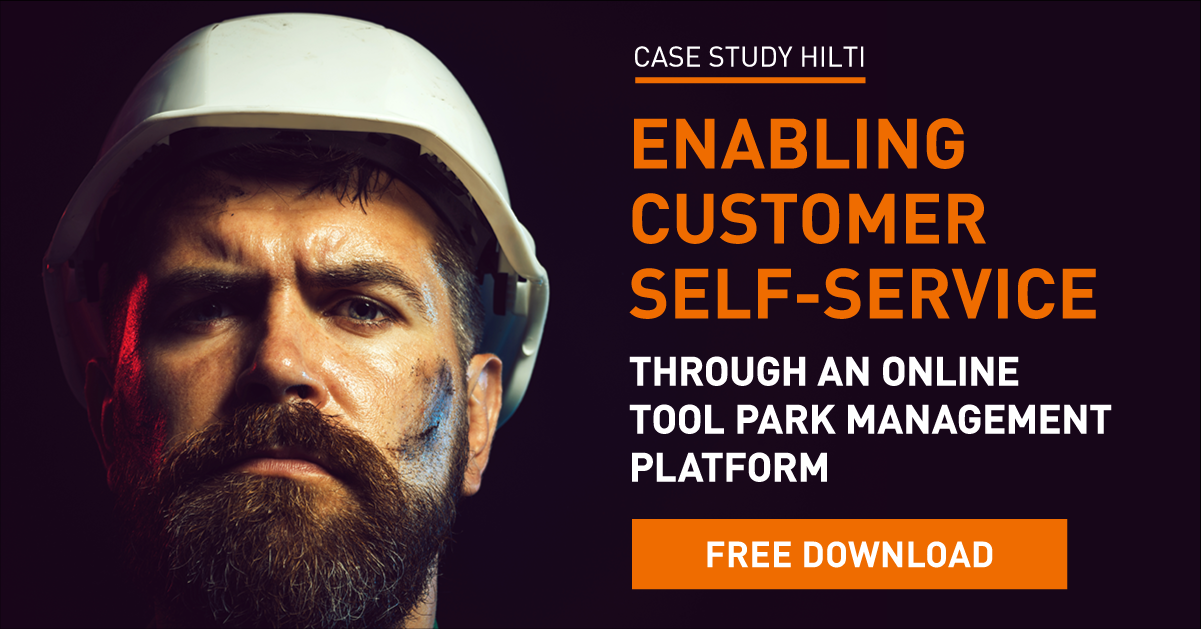 Whether you plan to implement a brand new e-commerce platform or improve an existing one, you need to make sure that the final solution is tailored to the way your customers are most comfortable doing business with your company.
By equipping your B2B platform with the right set of features, you not only satisfy those of your customers who have always wanted to be served through the online channel. You also get a strong incentive for the others to convince them to use e-commerce. And finally, an efficient online store gives you a huge competitive advantage that can attract new corporate partners to your business.
Digitization of sales and customer service brings a number of benefits to every business. Among the top advantages of investing in e-commerce, B2B companies most often point to revenue growth, improving business efficiency and customer experience, reaching new markets, driving digital transformation, and reducing costs (Fig. 1).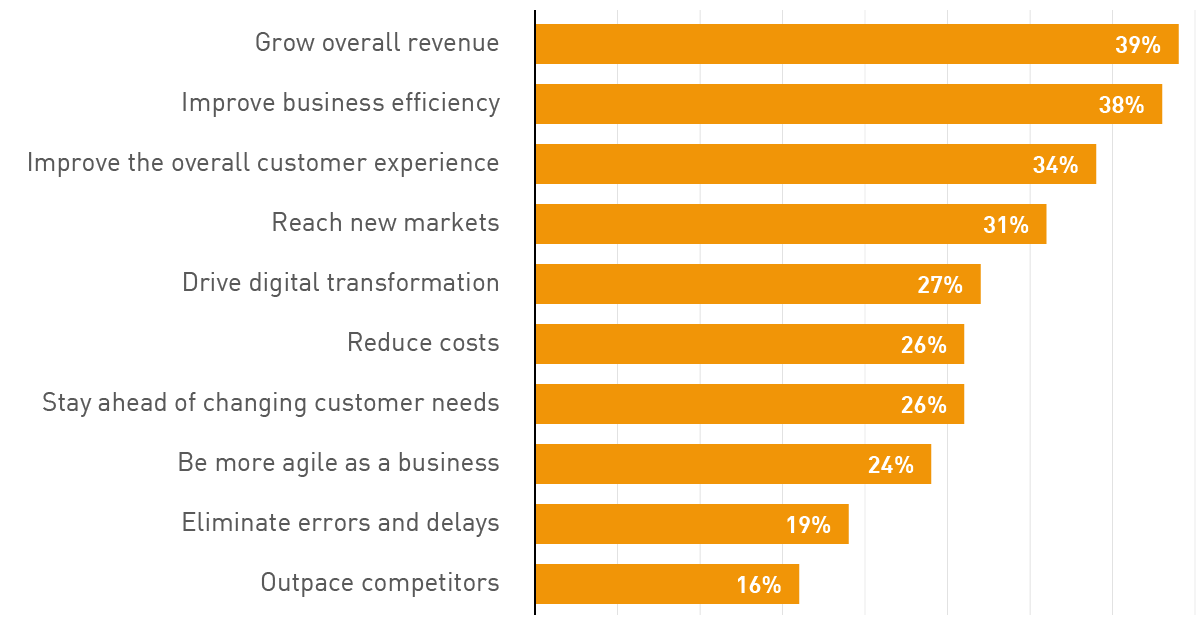 Fig. 1 – Business benefits of investing in e-commerce.
Source: "The Manufacturing & E-Commerce Benchmark Report", Sana Commerce & Sapio Research, 2021; Multiple choice (N=802)
The more tasks you allow customers to do themselves online, the less it will cost you to serve them. In addition, when done flawlessly, automation reduces redundant work and eliminates errors in both the information provided to the customer and in orders.
Without a doubt, if a customer realizes that through the digital channel they can quickly and seamlessly accomplish almost everything they used to do offline, they will probably never want to go back to the previous service model again.
The first step, however, is to understand your customers' needs and choose the right tools and functionality for your e-commerce platform. Our free e-book will definitely support you with this. You can download it for free here.